Finger Blade Peeler (Buy 1 Get 1 Free)
Rs. 799.00
Rs. 1,599.00
SAVE 50%
BUY 1 GET 1 FREE & 50% OFF, TODAY ONLY!
Peeling veggies can be difficult but NOT if you have the FINGER BLADE PEELER!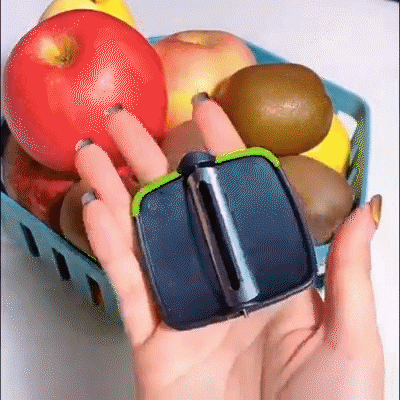 This quick peeler fits and attaches comfortably in your finger for easy peeling action on both fruit and vegetables.
Two fingers-designed peeler, peel fruits and vegetables without worrying to drop the peeler or accidental slip.
 

Easy to Use: Simply slip the palm peeler onto your finger just like a ring and you can start peeling effectively.
4. Thinly-Peeled design: Use this thinly-peeled palm peeler, you do not worry about waste.
Features:

Easily slides into your finger and peels anything you can get your hands on. 

Stainless steel blade for sharp cutting.
Package Includes: 2 x Finger Blade Peeler
Color: Sent Randomly


Package Includes: 2 x Finger Blade Peeler (Random Colors)